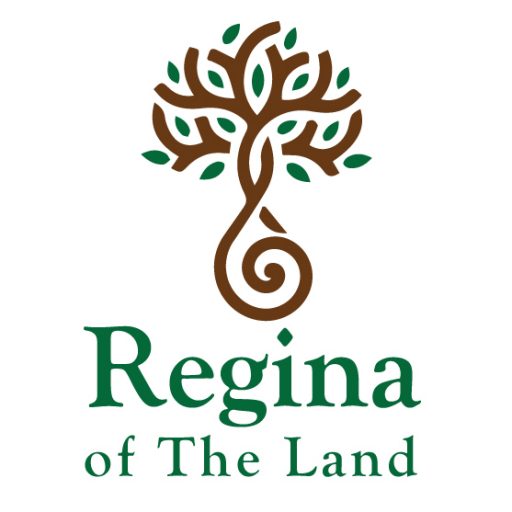 Events with Regina of the Land
2 Day Non-Residential Workshop
Working with the Celtic Deities and the Land of Ireland
1st & 2nd June, 2019, Stella Maris retreat centre, Howth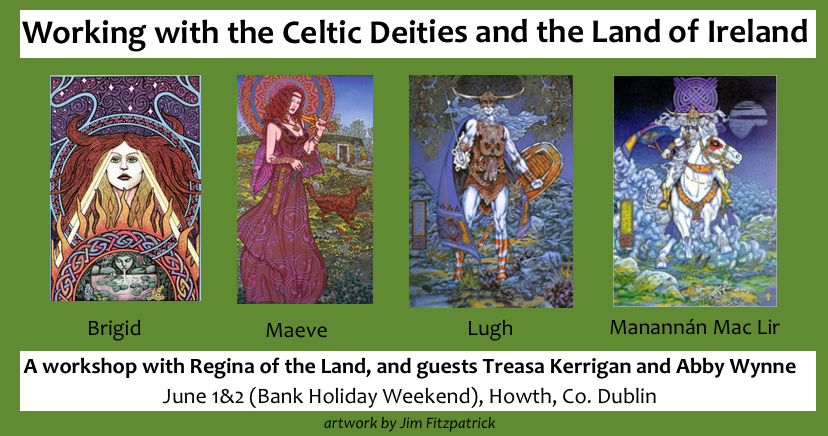 Working with the land of Ireland is amazing, it's wrapped in mythology and magic. You can't connect to the energy of Ireland for very long before meeting the elemental beings and the Celtic Deities that reside here. If you've never met them, or want to learn how to connect in a deeper way, then this workshop is an opportunity for you to step out of ordinary reality and into a powerful energetic experience.
Spend two days with Regina of the Land and her guests, to learn the importance of 4 Celtic Deities – Brigid, Maeve, Lugh and Manaman McLir. Not only will you learn their story and their background, but you'll be brought on a guided Shamanic Journey to meet them, connect with their energy, recognise them and learn how to work with them.
If you already work with the Shamanic Journey this is an invaluable experience to go deeper. Bring your own guides with you and gain experience and knowledge from them too! And if you have never been on a Shamanic Journey before, you're welcome too – you will learn new skills that you can bring home with you and use as often as you wish.
Schedule:
Saturday Morning: Regina will introduce you to the Deities Brigid and Queen Maeve.
Saturday Afternoon: Treasa Kerrigan, Archaeologist, Tour Guide Holistic Therapist and Storyteller  will give her perspective on the roll of the Gods and Godesses in Ireland
Sunday Morning: Regina will introduce you to the Deities Lugh and Manannán mac Lir
Sunday afternoon: Abby Wynne, Author, Healer and Therapist will talk about how to work with the Deities so you can stay clear in an energetic space, how to make sure you know exactly who you are working with, and how to be empowered in your life.
There will be time for questions and answers, lots of healing, lots of fun, and lots of laughter. You'll meet new friends, and create new relationships with these wonderful beings of light that will improve your life forever, if you let them.
Venue:
Regina is excited to hold this workshop in the Stella Maris Retreat Centre, in Howth.
This is a very special location and it is possibly the last opportunity that we have to host a workshop in this venue.
Carrickbrack Road, Baily Howth, D13 YK71.
Time, Date and Money
10am to 4pm
Saturday June 1st and Sunday June 2nd.
Investment €180
To book your place please contact reginaoftheland@gmail.com or phone at 087 6592880
You can also fill in the form below. Regina will get back in touch with you as soon as she can!